The SHA logo, valid for two years, will be awarded by Tourism Authority of Thailand only after strict inspection for health and hygiene protocols being followed by the establishment in the post-pandemic recovery period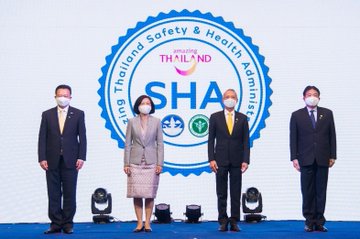 Although Thailand has not yet declared when it expects to open its tourism sector, especially for international visitors, the nation's tourism authorities, in collaboration with the country's health department, has introduced a certification scheme to enhance confidence among international and domestic tourists once travel resumes in the post-pandemic recovery period.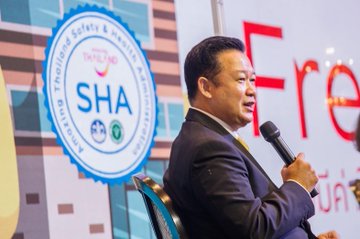 Called the "Amazing Thailand Safety and Health Administration: SHA", it was launched end-May.
The Thai government has implemented a broad range of preventive hygienic and health-control measures, which is announced daily by the Centre for COVID-19 Situation Administration (CCSA). The certification will be an added layer of safety.
All applying establishments will undergo strict inspection and be assigned the SHA logo as a mark of quality certification of the service standards of that establishment. The logo will be issued by the Tourism Authority of Thailand (TAT) and have a validity period of two years. All the names of the accredited establishments will be entered into a database. If any violations are reported, the logo will be revoked.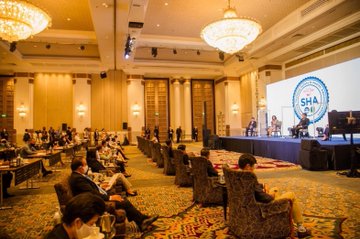 According to Phiphat Ratchakitprakan, Minister of Tourism and Sports, with Thailand 'still at risk of being hit by a second wave', the government will continue to be vigilant while looking forward to public support for the prevention and control measures.
Thailand's Permanent Secretary of Ministry of Tourism and Sports, Chote Trachu, said that the policy of the Ministry of Tourism and Sports is to prepare tour operators and tourists for the period after the country has ensured safe conditions for travel.
According to Dr Panpimol Wipulakorn, Director-General of the Department of Health, Ministry of Public Health, the cooperation between the Ministry of Public Health and the Ministry of Tourism and Sports is designed to improve the 'New Normal' situation in three areas: Leisure Tourism, Sports and MICE. She said that the public health measures will help to promote tourism by reducing the risk of infection and transmission from travel, and building confidence in travel because it impacts on all sectors of tourism.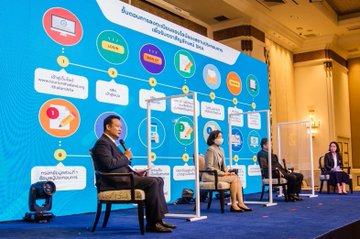 Thailand's Ministry of Public Health has asked people travelling to various destinations to strictly abide by the various preventive measures in order to facilitate a speedy return to normal travel. Even after the relaxation measures, travellers have been requested to abide by the prescribed guidelines in order to reduce the risk of infection.
According to a TAT release, names of the SHA certified establishments will be available on their website and through the communication channels of TAT's domestic and overseas offices.
We hope we've answered most of your questions about Vacations. But if you do have some more queries, connect with iYaatra Holidays. They can help you pick the right holiday plan that fits your budget.